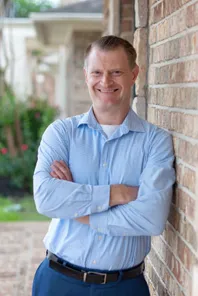 Dr. James Poysky, Ph.D.
Provides evaluation & diagnostic testing for children 2.5 yrs - 18 yrs, and parent consultation services.
Dr. Poysky has a doctoral degree and has completed advanced training in neuropsychology / clinical psychology at top children's hospitals. He is licensed in the state of Texas and is an active member of many psychological organizations.
Dr. Poysky completed his undergraduate degree in Psychology at Seattle Pacific University. Seeking to increase his knowledge and expand his ability to help others, he attended the Graduate School of Psychology at Fuller Theological Seminary – the first private school to earn accreditation by the American Psychological Association. During his time there he earned a Masters degree in Psychology and a Masters degree in Christian Leadership, and completed clinical training rotations at the University of Southern California, UCLA, and a variety of other locations. Upon completion of his pre-doctoral internship at London Health Sciences Centre, he graduated from Fuller in 2002 with a PhD in Clinical Psychology.
Dr. Poysky moved to Houston to complete a 2-year post-doctoral fellowship in pediatric neuropsychology at Texas Children's Hospital. Upon completion of this specialized training in 2004, he accepted a position at Texas Children's Hospital as a clinical neuropsychologist, and joined faculty at Baylor College of Medicine as an Assistant Professor of Child Psychology.
Dr. Poysky opened his private practice, Katy Child Psychology Associates, in 2008 in order to offer the same quality care to patients in Katy and surrounding areas. In his clinical work, Dr. Poysky strives to obtain a broad perspective of each child's strengths and weaknesses, rather than focusing solely on "problem areas". He believes that parents are a vitally important part of the clinical and decision-making team, and that they are the ultimate experts on their child. Although correct diagnosis is important, he works to ensure that parents also have an understanding of what is causing their child's difficulties, and the implications that this has for intervention.

Dr. Poysky lives with his family in Katy and has two children one of which has special needs. Having a child with special needs gives Dr. Poysky an even greater understanding of the unique challenges of special needs families as well as the issues and struggles that all parents face. He has a passion to work with parents as a team to help children reach their best potential.
Dr. Poysky also has a strong commitment to the community, and regularly participates in educational forums and presentations to parent groups on a volunteer basis at the local, national, and international level. He is internationally recognized as an expert on muscular dystrophy, and is chair of a muscular dystrophy expert panel coordinated by the Centers for Disease Control and Prevention (the CDC). He is a contributing author to "A Guide to Duchenne Muscular Dystrophy".
James Poysky, PhD, is a Licensed Psychologist with the Texas State Board of Examiners of Psychologists (TX License 32839). For information on how to verify a license, please go to www.tsbep.texas.gov http:/ /www.tsbep.texas.gov . For more information on how to file a complaint, please go to the following page:
http://www.tsbep.texas.gov/how-to-file-a-complaint-enforcement
---
Dr. Laurel Casillas Psy.D.
Provides individual counseling and therapy and parent behavioral management services.
Dr. Casillas completed her undergraduate degree in Psychology at the University of Houston. Following completion of this degree, she pursued further education at the University of Houston-Clear Lake where she received her master's degree in Clinical Psychology, and her doctoral degree in Health Service Psychology (Combined Clinical/School).
During her training experiences, she worked with juveniles in detention, renal patients, chronic pain patients, adolescents with eating disorders, and in community mental health settings to address various concerns. Her research training focused on behavioral concerns and treatment outcomes for children, particularly those with ADHD.
Dr. Casillas strives to connect with children and their families to identify problem areas and improve overall functioning. She collaborates with her clients to identify values-based goals and assist clients in developing tools to empower them to address behavioral and relational concerns. While Dr. Casillas works from a cognitive-behavioral lens, she uses an integrative approach to tailor treatment for her clients with evidence-based interventions.
Dr. Casillas lives with her family in Katy, TX. She enjoys spending time with them and their numerous pets. Additionally, she enjoys reading fantasy books, playing video games, and crafting projects.
---
Alyssa L. Muchaw, MA, LPC, ADHD-CCSP, NCC
Provides individual counseling and therapy and parent behavioral management services
Aly Muchaw is a Licensed Professional Counselor, who believes in the healing power of relationships and is committed to creating a comfortable and trusting environment for all. She respects and incorporates the cultural values of her clients while making every effort to empower and motivate individuals to reach their goals. Aly believes in building a strong working alliance between the client and herself, which centers on honesty, authenticity, and education. She enjoys teaching her clients how to use therapeutic tools for coping and problem-solving in order to reduce a client's dependence on therapy as they encounter challenges later in life.
Aly's approach to counseling primarily comes from a reality/choice theory and family systems therapy perspective. She believes in focusing on problem-solving skills and helping clients to make healthy choices so they reach personal goals and satisfy their basic psychological needs. Aly incorporates a variety of therapeutic tools and strategies into counseling to develop the most effective and individualized method of treatment for each person. For some younger clients, Aly utilizes a play therapy approach to help them process emotions and reach therapeutic goals based on their developmental level. Play therapy is a therapeutic medium for helping children express their feelings, improve communication, and resolve conflicts through the child's natural ability and interest to play. Aly regularly attends workshops in play therapy and sand tray interventions to further her education and bring new approaches to counseling. Aly has experience working with clients facing varying severities of behavioral or mood regulation difficulties, neurodivergence and executive functioning difficulties, ADHD, depression, low self-esteem, anxiety, OCD, relationship/social issues, and difficulties adjusting to change.
It was in 2012 that Aly graduated from Baylor University with a Bachelor of Arts in Psychology. She was the recipient of the 2012 Department of Psychology and Neuroscience Award for Outstanding Service in Psychology. In her free time, Aly dedicated herself to volunteer work at the Waco Family Abuse Center along with participating in a number of academic honor societies and service organizations through Baylor University. In 2016, Aly graduated from the CACREP-accredited Master of Arts program in Clinical Mental Health Counseling from Sam Houston State University. During her graduate studies, she worked to provide individual, group, and family counseling services as well as play therapy at the SHSU the Woodlands Counseling Clinic.
Prior to working in private practice, Aly worked in education as well as in residential treatment settings that specialized in child and adolescent populations. When she was a supplemental instruction leader, Aly discovered the importance of teaching. She found that through educating clients, they were able to make better choices and solve problems that led to greater success and happiness. Furthermore, when Aly worked in residential treatment, she gained valuable experience in trauma informed care and case management. She also developed skills for planning and implementing treatment goals for a variety of severe mental health and behavioral disorders.
Aly has been a guest lecturer for the Excel Center of Katy, where she has spoken on the topics of separation anxiety, the effects of over-use of social media, and de-escalating behavioral outbursts in the school settings. She volunteers with Elijah Rising, doing interventions in the North Houston and Katy areas. She is a National Certified Counselor (NCC) and completed her ADHD-Certified Clinical Specialist Provider (ADHD-CCSP) training and certification in the fall of 2022. Aly also has firsthand experience with raising children with special needs, as she has previously long-term fostered a set of siblings with disorders, such as Autism and ADHD.
Aly enjoys being with her family in Sealy, TX or at their family deer lease in Seguin, TX, where she also spends her time with exotic animals, and being outdoors. She currently lives in Brookshire, TX, where she enjoys raising her Great Dane, gardening, and doing crafts in her spare time.
---
Sarah Joyner, MA, LPC, NCC
Provides individual counseling and therapy and parent behavioral management services .
Sarah Joyner is a Licensed Professional Counselor. Sarah obtained her Bachelor's Degree in Psychology from Sam Houston State University in 2016 and later obtained her Master's degree in Clinical Mental Health Counseling from Sam Houston State University in 2019, specializing in Play Therapy. During her time as a student, Sarah worked as a preschool teacher and completed her practicum at Cy-Hope Counseling Center working with children, adolescents, adults, and couples.
As a counselor, Sarah's hope is to help facilitate for her client's increased levels of independence, self-esteem, and confidence that can lead to a healthier and happier lifestyle. Sarah likes to incorporate Person Centered Therapy, Cognitive Behavioral Therapy, and Strength Based Approaches depending on the client's needs. Depending on the developmental level and age of her clients, Sarah uses her background in play therapy to help clients process and cope with emotions.
Sarah grew up in Northern Nevada, but loves everything about Texas from the beautiful weather to the tasty BBQ. Sarah is married, and some of her hobbies include traveling, biking throughout Houston, and spending time with family and friends.
---
Leesha Miller, M.S., LPC Associate, Supervised by Courtney Gabriel
Provides individual counseling and therapy and parent behavioral management services.
Leesha Miller is Licensed Professional Counselor-Associate, who has been in the field of education for over 19 years, as a teacher and counselor. Working in traditionally underserved populations, she prides herself on being compassionate and patient. Leesha has worked with children and adolescents from pre-kindergarten through twelfth grade. She has experience working with clients dealing with oppositional defiance disorder, emotional disabilities, anxiety, depression, and mood dysregulation. Leesha prides herself on being culturally responsive and incorporates this belief in her practice.
Leesha completed her undergraduate degree in education at Lamar University, in Beaumont, TX. In 2013, she obtained her master's degree in Counseling from the University of Houston-Clear Lake.
Leesha takes an eclectic approach to counseling. Although her approach largely includes Cognitive Behavioral Therapy (CBT) and Solution- Focused Brief Therapy (SFBT), she incorporates many therapeutic strategies to customize each session to her client's needs. She believes in understanding why behaviors take place and working on strategies to change the behavior. Leesha believes in empowering young people and helping them gain the tools needed to become successful.
Chase Monroe, NCC, LPC Associate, Supervised by Christopher Simpson LPCS TX LIC 18253
Provides individual counseling and therapy and parent behavioral management services.
Chase has a background in psychology and clinical counseling. With a Bachelor of Science in Psychology from Mary Harden Baylor, and a Master's of Science in clinical counseling from Tarleton State University.
For the last two years Chase has worked with children ages 8 - 17 and their families in Waco at the mental health authority Klaras Center for Families. His clients have come from many types of backgrounds all with their own struggles and he is looking forward to helping you and your family.
Chase will use therapy to work with his clients and their families to achieve their goals, whether it is to reduce anxiety, anger, or to increase communication. He will ask for updates from parents and may encourage parent participation in session.
---
Gini Erin Henley, Counseling Intern
Provides individual counseling and therapy and parent behavioral management services.
Gini Erin is a Practicum/ Internship Student. She grew up in Katy most of her life. After graduation she attended Mississippi State University obtaining her Bachelor of Science in Psychology. Now she is currently attending Houston Christian University working towards her Master of Clinical Mental Health Counseling. Gini Erin hopes to help children and their families grow as a unit and be set up for success with all that life throws at them. Gini Erin is passionate about giving back to her community so she is excited to learn and eager to help the community that has helped her in so many ways.
---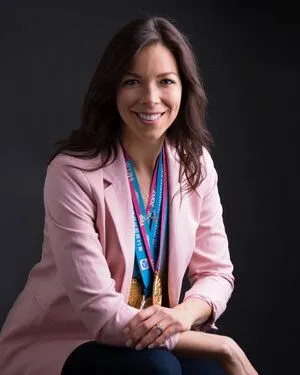 Kate Ziegler
Olympian, Mindset & Performance Coach
Kate Ziegler is a two-time Olympian and mindset and performance coach with a passion for helping athletes and elite performers thrive. Combining her unique personal experience with a holistic approach to performance and success, Kate helps clients consistently perform at and feel their best by developing skills and strategies for cultivating confidence, managing emotions, anxiety, and pressure, and navigating life's stresses. As a four-time World Champion, American and world record holder, and winner of 15 medals in international competition, Kate knows the physical and mental demands required to succeed. Yet, it's not her successes but the mental and emotional challenges she faced during her career that spurred Kate's passion for helping young athletes and elite performers. Rarely are youth taught the internal skills necessary to support the external demands they face daily. Kate seeks to help clients unlock their best performances by equipping them with tools to become healthy, strong, resilient, confident people.
---
Nathalie Morton - KCPA Office Manager
Nathalie moved to Katy, Texas from the Midwest and has been with KCPA since 2016. Nathalie manages all phone calls and emails as well as scheduling for all providers. She is in the office weekdays 9am- 5pm. She and her husband David have 3 grown children.